NSMS goes digital!
NSMS is happy to invite you to the first digital norwegian seminar in mass spectrometry. With todays corona situation we do not feel it is right to have an ordinary winter meeting with up to 200 participants in January 2021. We also do not feel to postpone it to 2022 or 2023. We have derfor made a digital mini version of our winter meeting and we hope to reach out to an even higher number of enthusiastic mass spectrometrists. 

The winter meeting will be held on January 25th with a digital program from 9:00 to approx. 15:45.
The meeting is for free! The only thing you need to do is to register. In addition you can submit contributions (poster and/or oral presentation). Read more about how to register and how to submit contributions here. There will be, as usual, an award for best poster.
Registration deadline for contributions is December 20st, registration deadline for participation is January 15th. 

We already have invited some great speakers (wee below) and we hope that also you can contribute with an oral presentation and / or a poster.  

Invited speakers: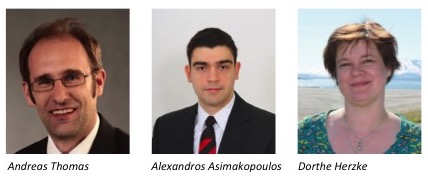 Andreas Thomas from Deutsche Sporthochshule i Köln will have a talk about the use of mass spectrometry in doping analysis.
Alexandros Asimakopoulos from NTNU will have a talk about environmental analyses and mass spectrometry
Dorthe Herzke from NILU will have a talk on environmental chemistry and mass spectromertry.
Best regards
Leon Reubsaet, on behalf of NSMS.